tomincloset had the lovely notion of a gathering to watch the season premiere of Doctor Who. Taking our dorkishness to the next level, we costumed up.

She makes a gorgeous River song: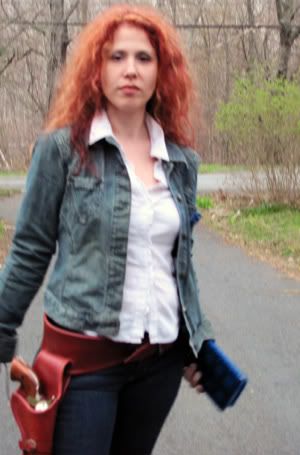 The blurriness is my bad; this is more like it: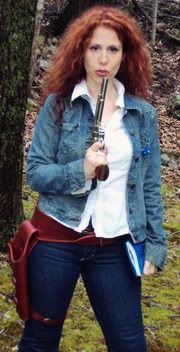 As for me, I straightened my ridiculous hair and got my Sarah Jane Smith on.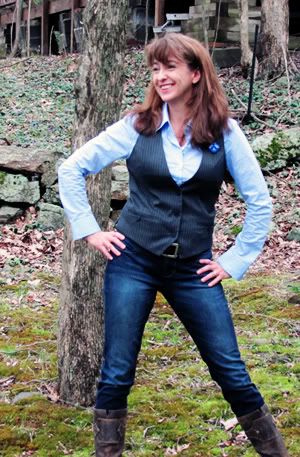 Cat was kind enough to loan me a faithful companion...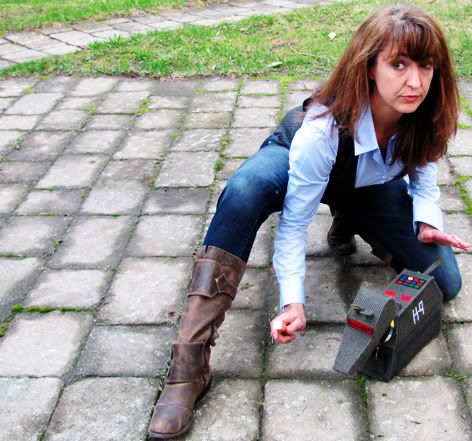 ...and there was a visit from an old friend.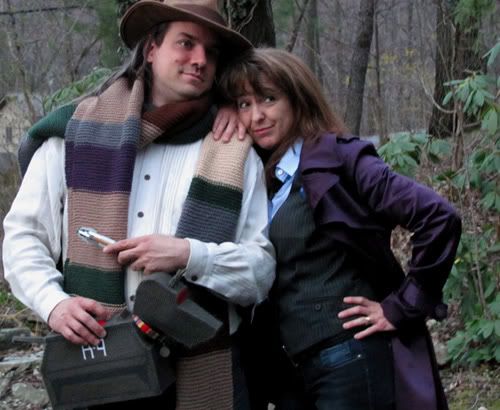 There's also a nice pic of River with the Fourth Doctor, but photobucket is being tatchy and has earned a time-out. Will hopefully be able to upload it later.

Oh, here it is!