I'm still feeling my way around this new camera, but I have to say it's VERY kind to the utterly clueless user-friendly.


There's been a lot of activity 'round the butterfly bushes today. Best I can figure, this is a Variegated Fritillary. If I'm wrong, please correct me.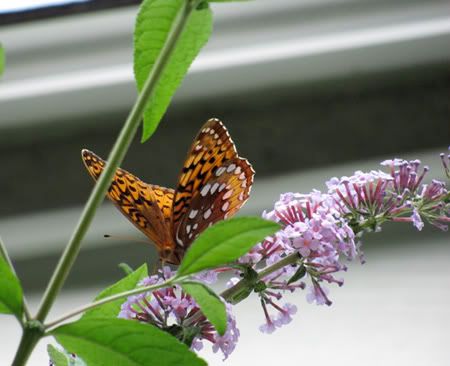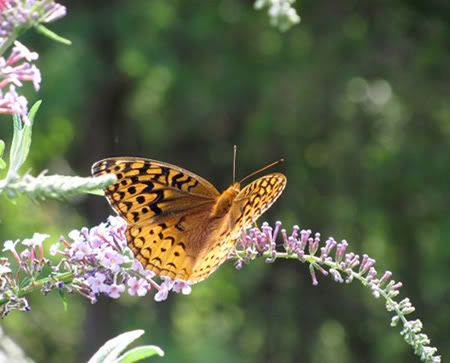 One of several Eastern Tiger Swallowtails I've seen today: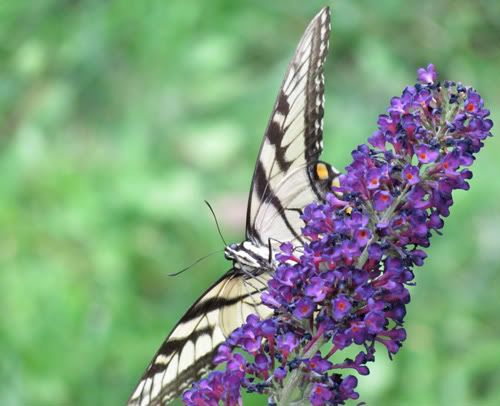 Except for a wee bit of cropping and resizing, those are all straight out of camera. Not too bad. I wanted to make the colors in that last one pop a bit more, so I just put a soft light layer on it in Photoshop.