Lovely weekend with lovely weather and a lovely visit with family. I'm still the cool aunt, the one who talks books and mythology and comics; this will, no doubt, change as the years go by. I'm enjoying it while I can.

Have to trot off; this creature is bouncing around behind me, alternately shredding a roll of paper towels and dragging her cat dancer around my office.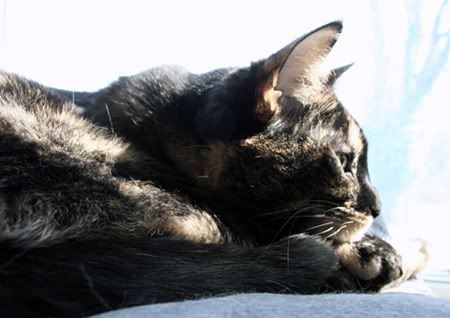 Perhaps if I feed her, I'll have a few minutes of peace.