So. Much. Snow.


Our town got at least two and a half feet, very likely more. Add that to the several inches that fell earlier in the week and you end up with a whole lot of snow. There comes a point where there's just nowhere else to put it. That is the point in which it would be thoroughly excellent to have a contract for someone to plow your driveway or, barring that, a working snow blower.

We have neither, and so it fell to us to move it all by hand, hefting shovelful after shovelful over the already absurdly tall snowbanks. There are several Suck Factors that may come into play, here:

1. If it's windy, the snow blows back at you as you toss it upon the heap.

2. If the snowbanks are already rather high, your shovelfuls miss the mark and tumble back down to the pavement.

3. If the snow is of the packing variety, it sticks to your shovel despite the strength of your toss. This may happen in degrees varying from 'slightly' to 'seriously? SERIOUSLY? for the love of all that's good, just LET GO!"

All suck factors were at work today.

Mind, we started off at a disadvantage. A whole heaping lot of snow had fallen overnight. The paths that had been clear at day's end were obliterated this morning by at least a foot of snow. The snow blower was still out of commission. My shoulder was cranky, and Don's hip was downright cantankerous. There was nothing for it, though: we had to dig out. It took two stages and the better part of the day, but we are - at last - free of our snowy shackles. Of course, I don't know if they've yet lifted the State of Emergency, but no worries... we're not going anywhere until tomorrow morning. And by 'we' I mean 'me,' since I have to teach the 9:15. Don got his workout already, so he gets a pass.

If anyone wants to say a wee prayer for my wonky shoulder, though, I'd be much obliged.

And now, the obligatory Very Snowy Photos:

This had been shoveled when we went to bed last night.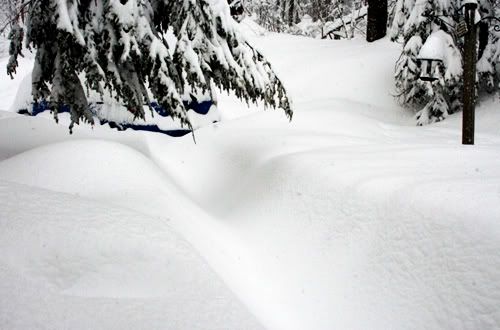 Note the lone bird that waits for me to slog through the snow to fill the feeders.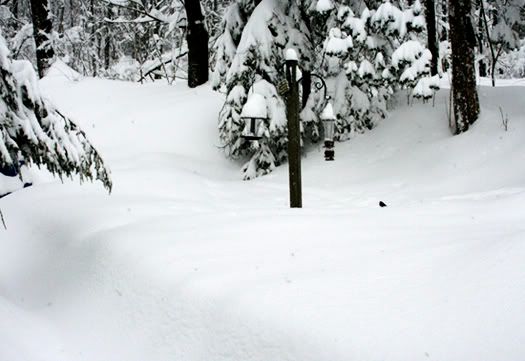 Did I mention there was a lot of snow?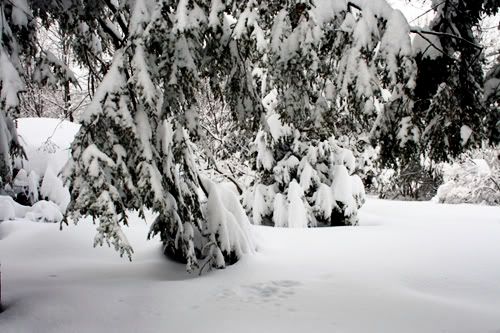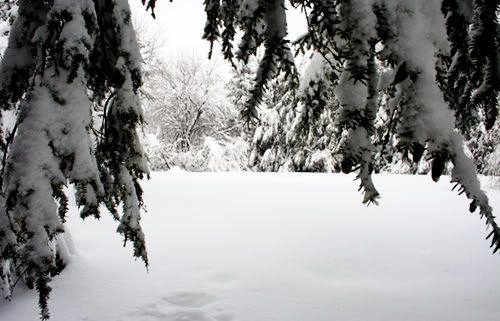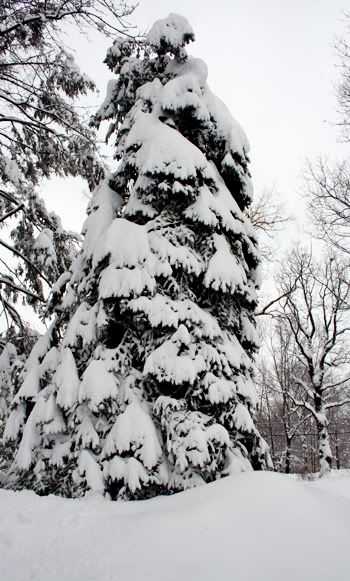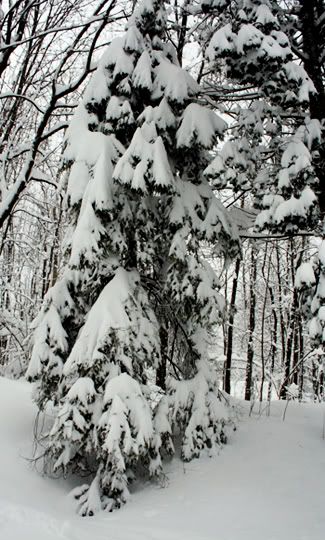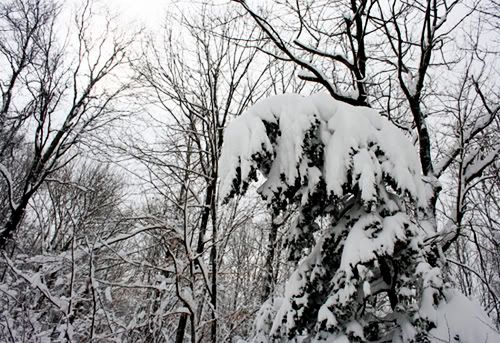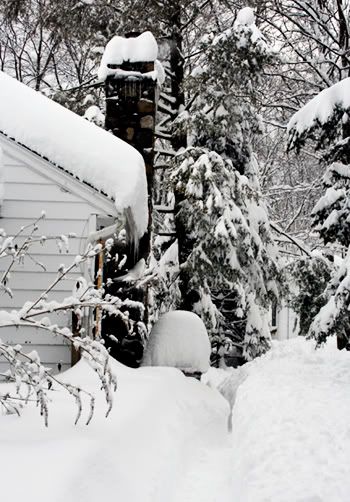 Our supply of firewood may be dwindling, but what's left is out there... and the snow is hip deep. Good times.





The snowblower. Just, y'know... hanging out and stuff.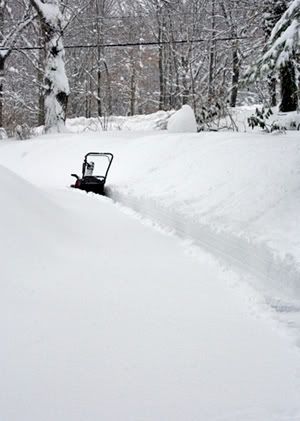 My back deck, clearly with a good foot more snow than last night: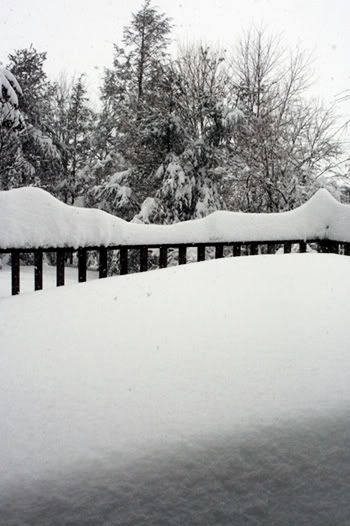 Ditto the back pathway. Again, Don is included for scale and adorableness.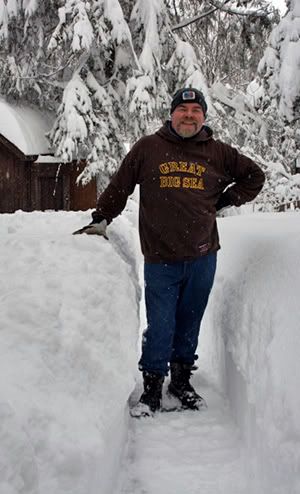 The snow-covered CARDIS. She looks like a beluga whale.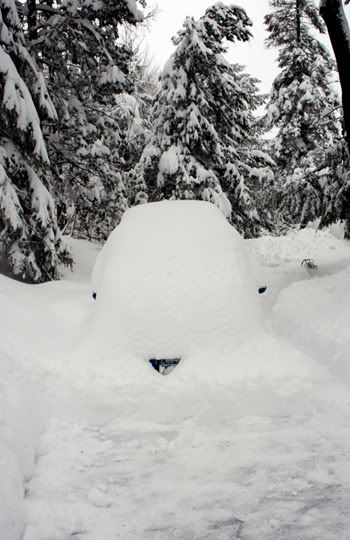 Don't you think?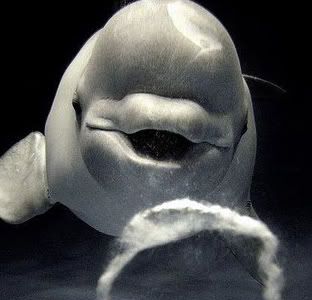 Maybe it's just me.




p.s. I know I owe you lot my 'I'll respond with a reason I like you' comments. This weekend. Definitely. Probably. Mayhap. Soon, though.