We're getting some serious snow here. It's fantastic*. The storm was supposed to hit overnight, so I was a bit grumpy when, at 5 a.m., there was nary a flake. Two hours later, there was a fine dusting and the promise of much more to come. Don stayed home, and since early classes were cancelled at the gym I had no need to venture into the fray.

By noon, about five inches of snow had fallen. Don and I shoveled the driveway (the snow thrower died within minutes of being fired up. of course), had lunch, did some work/chores, then headed back out to another four or so inches. There was one glorious moment where it seemed as if the snow thrower had healed itself. No such luck. It sputtered into silence and sat, gathering snow, as we finished Round 2 of Fun With Shovels. I took some photos, kicked off my snow boots and declared I was done. NO MORE! Actually, Don called it for the day, but I didn't argue.

I need to get the fire going and then start dinner, but first: PICTURES!**



Early in the day:





About half an hour ago across the back deck: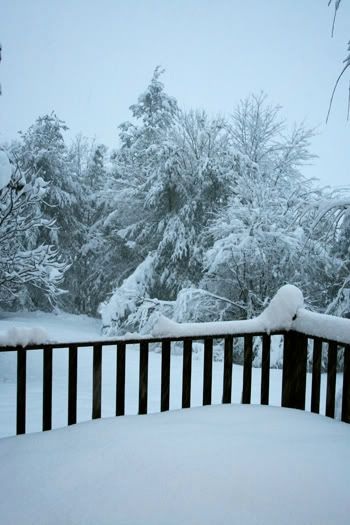 I love our willow, but storms like this make me fear it's going to crash straight down on our wee house.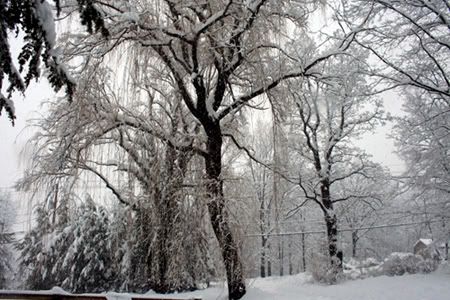 Defunct fountain of creepiness: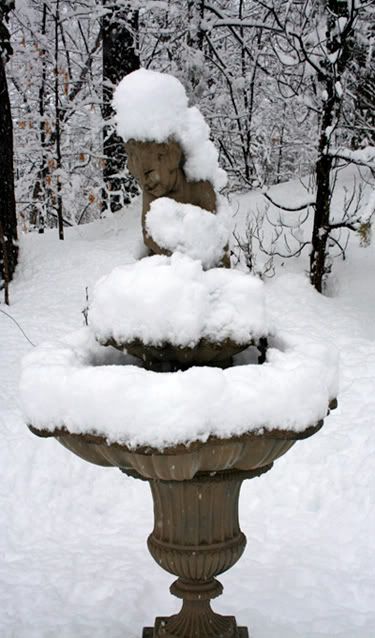 Speaking of defunct: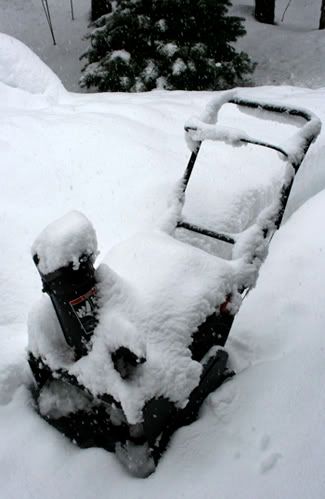 I call this "Snow Thrower Triumphant."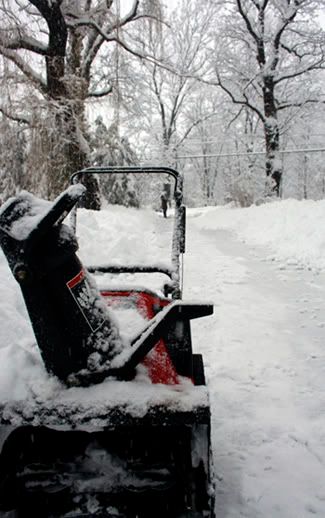 Did you spot my husband?



Snowy tree: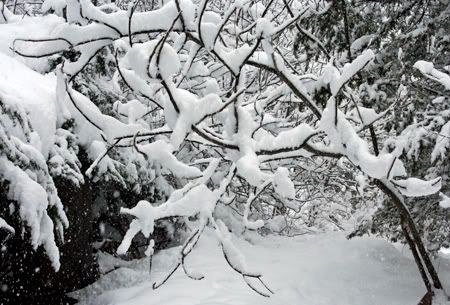 Pretty pine boughs: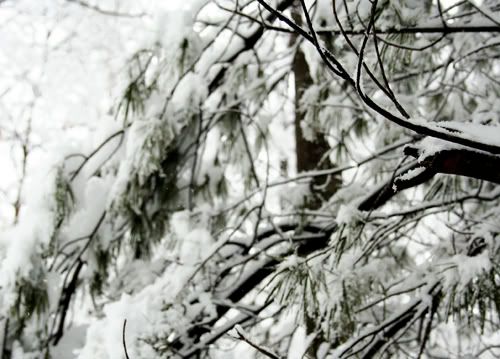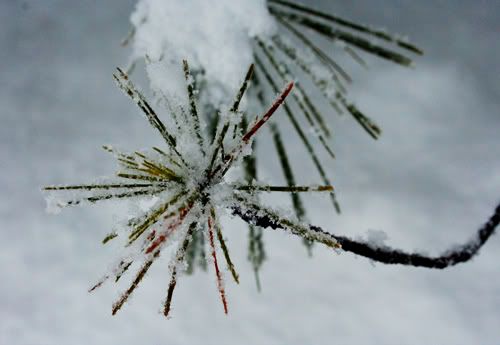 Don's car has a snow-fro!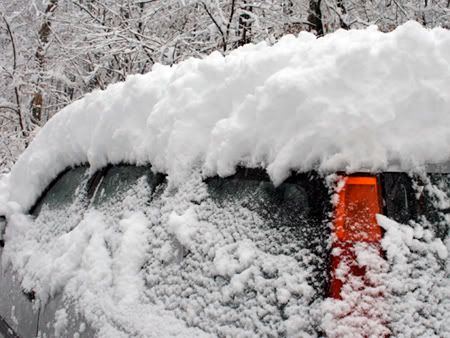 Speaking of Don, he's in this shot for scale. And 'cause I think he's cute.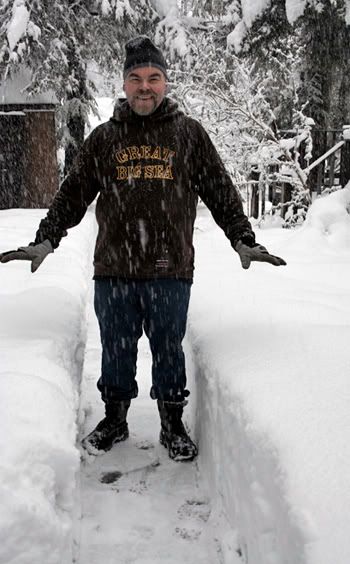 I'm in this shot 'cause it amused me: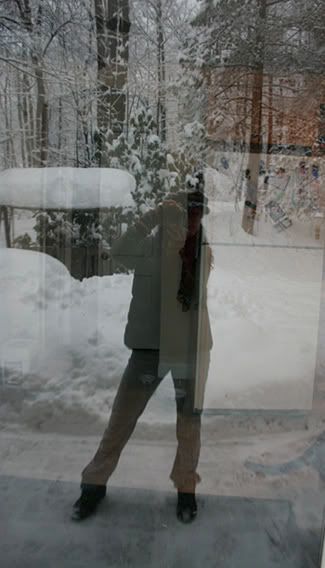 This one's from the last snow storm, but the deer are out there right now and it's too dark to take a new picture: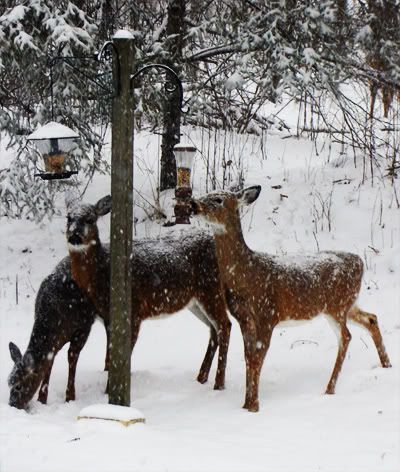 *except for the bit where my sister was supposed to come up this afternoon and spend the night. there was to have been dinner and cupcakes and wine and her initiation into the world of Doctor Who.

**please pardon my whinge: most of these were shot on the basic setting. I feel like the stupidest of stupid heads when it comes to this camera. I'd love to take a class, but the one I found conflicts with my work schedule. Boo. Guess I'll have to get a book (or find an online tutorial) and figure it out on my own. Whinge complete. Moving on.