Handsome Tom is, as his name states, a handsome cat. He's snuggly and sweet and playful. He is also a bit of a prick. Just ask the older cats. They'll tell you. In an effort to avoid HT's playful but apparently terrifying attacks, they spent months hiding in closets, emerging only to use the litterbox and to eat. Isabeau's much better now. Her new preferred spot is in the big bay window, and while Tom sometimes looms and plays the 'I'm not touching you' game, she stands her ground. Jilly, though, still spends most of her time in the linen closet. That's why I was so delighted to find her in the kitchen a few days ago, watching the birds and enjoying the weak winter sunlight.

Of course, such happiness could not go unsullied.



This is Jilly.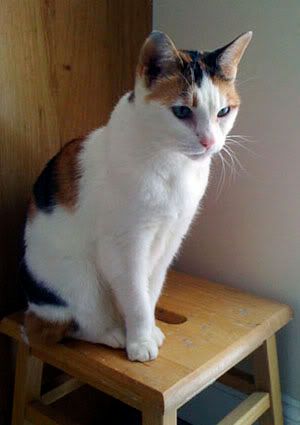 This is Handsome Tom.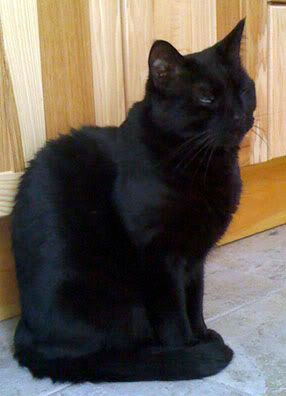 This does not bode well.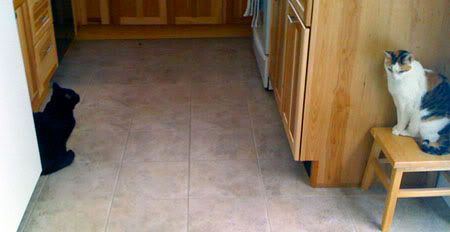 "He's still there, isn't he?"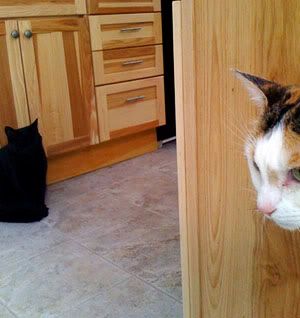 HT crept closer.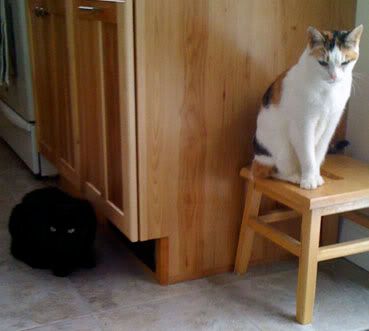 "I'm not touching you! I'm not touching you! What? Isabeau loves this game!"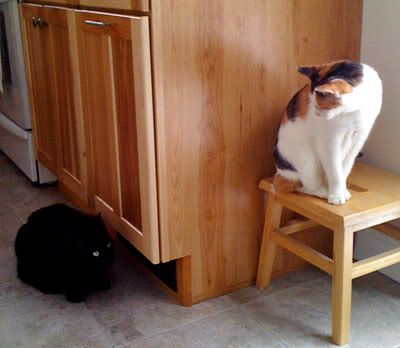 *sigh*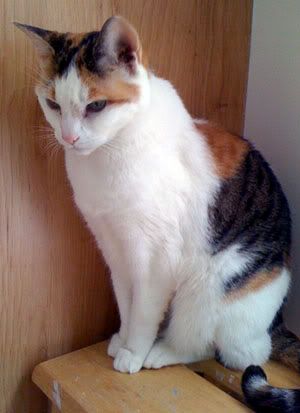 About ten minutes later, he got all puffed up and chased her back to the closet. She needs to turn around and whap him. Ah, well. At least she came out of her own accord in the first place. That's progress.




It has come to my attention I have a lot of pictures of Esme yawning.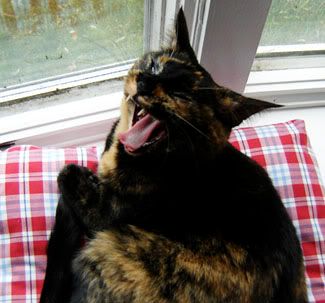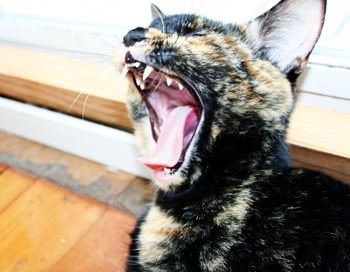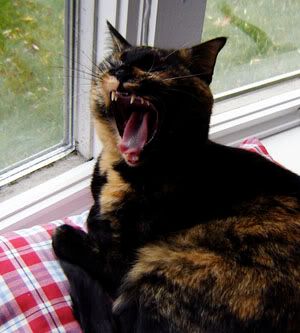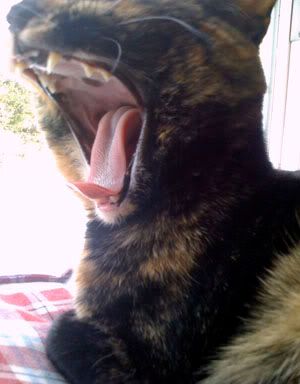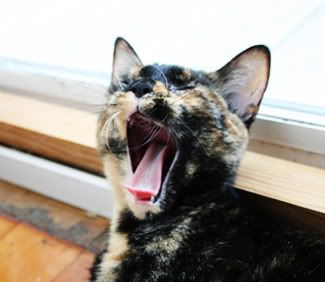 Then there's this candid. Classy!