Taught an early morning class, then scrambled - sweaty and already a bit weary - to get ready to head to Faire. No time to shower, primp or preen, alas. Thanks be for talcum powder and muppet hair.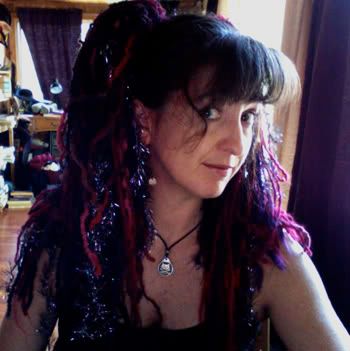 p.s. My day was peppered with musical fail. Apologies to anyone here who might have been witness to Battle Ravens, Jock Stewart or either performance of Tom o' Bedlam. I'm also fairly certain I fecked up drums on two songs, and there was a penny whistle moment of "oh, it's ME?". I'll personally reimburse your ticket price.*



*in cat litter coupons. I have SO. MANY.