I know a lot of talented people. To name but a few,
tomincloset writes song parodies of surpassing cleverness and wit.
screamingdolai, is a kick ass belly dancer.
harpiegirl4 is a gifted musician and composer.
ptimony and his twin brother have been nominated for a Harvey award for their Zuda comic, Night Owls. Kristina who is no longer on LJ, is an artist. In addition to the site I already linked, she has a blog, The Third Wyrd. Today, she posted two pieces she's yet to add to the gallery of her site proper.

Kristina's always been good. Every so often, though, she leaps to the next level, and damned if it doesn't take my breath away. Every single time.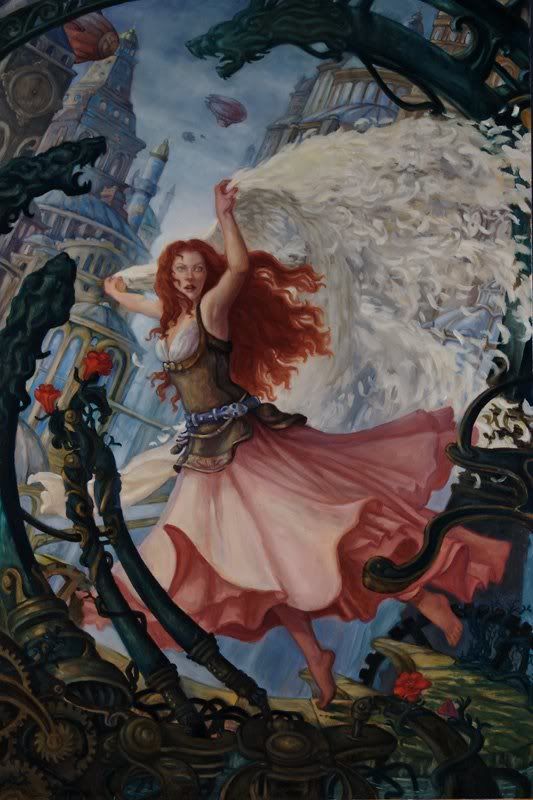 © 2009 Kristina Carroll