In the fall, I planted a few different types of bulbs. Six months on, I'd completely forgotten what - and where - I'd planted. Yesterday, I made a circuit of the property to see what was what and lo! there was greenery! And flowery!

A previous owner planted these daffodils, for which I am grateful.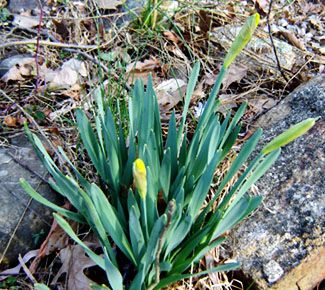 These will be tulips. Well, they're already tulips. Soon, these will be tulips in full bloom. Unless the deer eat them. They already devoured the lily shoots.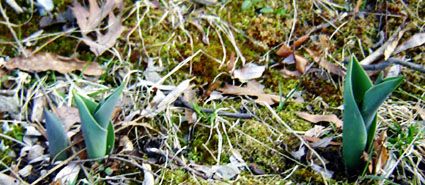 Another gift from a previous owner. Does anyone know what they are?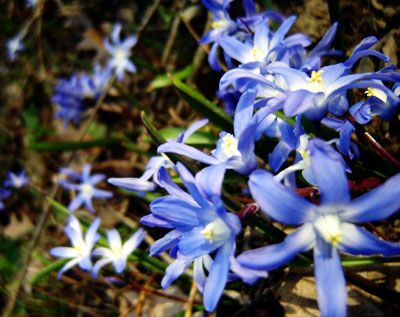 Aside from quite pretty, that is.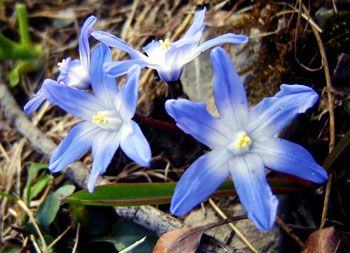 EDIT: they're Chionodoxa, also known as 'Glory-in-the-snow'


Turns out I planted crocuses. Lots of them.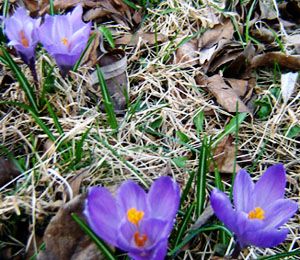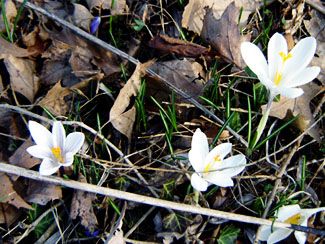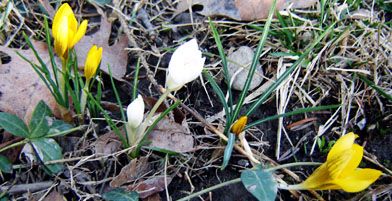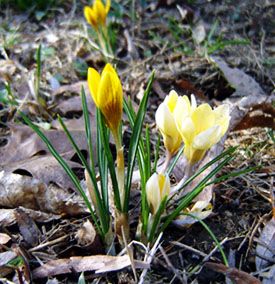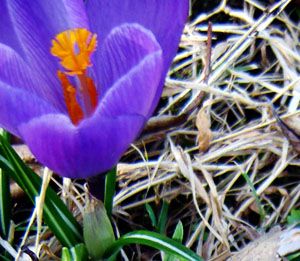 My chives are making an early comeback. Hello, chives! I've missed you!