The electricians stopped by yesterday to take a look at where we stood. I hadn't quite grasped the scope of their plan - that is,
rewiring the entire kitchen
. They suggested we tear down the sheet rock so they have full access; easier to put new pieces up afterward than try to patch enormous holes. Turns out it's just as well. There's no insulation on the outer walls.
None
. This kitchen is going to cost us a bit more than anticipated. When all is said and done, though, we'll have safe, reliable wiring and we'll probably save a bit on heating bills.
On to the destruction.
Hard to tell from this blurry shot, but you can see up into my attic.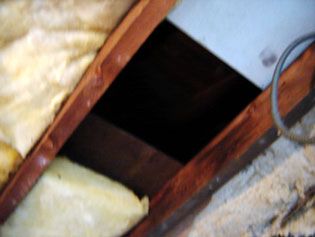 There's an electrical cord dangling from the middle of the back splash. Where did it come from? Where is it going? We may never know.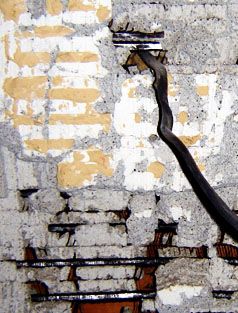 Not only is the back splash ugly and strangely wired, it's full of holes. Hey, I can see my (uninsulated) wall from here!
Three different levels of floor. *facepalm*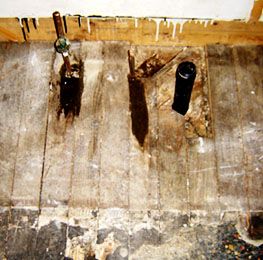 Remember this?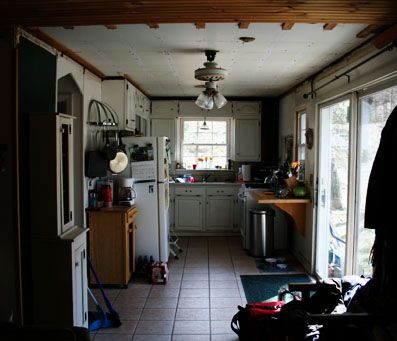 Now it's this: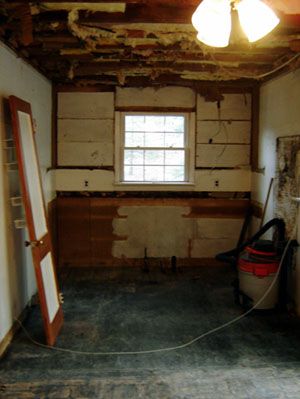 Only with 100% less sheet rock.