I've a headache and a cold and I'm a bit foggy. That can only mean one thing: Kitty picspam!


Handsome Tom, helping us tear down the ceiling. Note how tubby he's grown: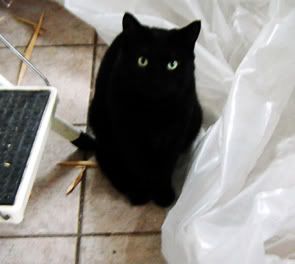 HT says, "Hands are for skritching handsome cats, not taking pictures."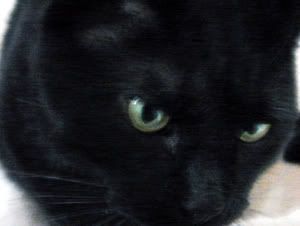 Isabeau emerged from hiding long enough to climb the ladder: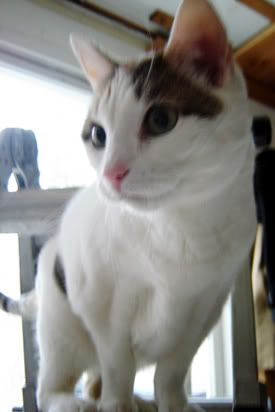 Pretty pretty Esme in the window: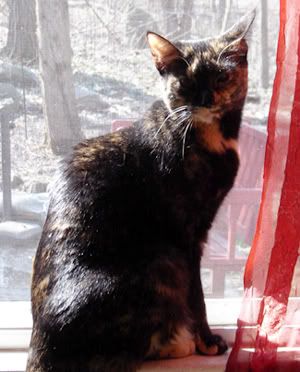 Emo Jilly...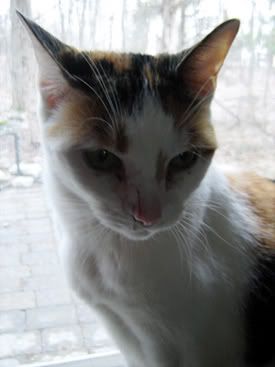 ...now with extra emo!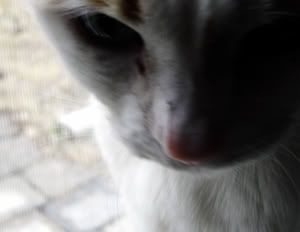 In the first Jilly pic, you can see the scratches HT left on her nose. Poor boo.



I dreamt about Zee last night. She was asleep against the outside of the sliding screen door. When I went out to pet her, she was sleek and healthy and her fur was warm from the sun. I wish I could have taken a picture of that.