My sister-in-law is having an afternoon gathering. We're all of us old homebodies; no one wants to be out partying 'til midnight. Anyway, the party is all appetizers and finger foods. I made a super yummy artichoke and white bean dip, but I didn't feel as if I was contributing enough.
Ah!
thought I.
I shall make tiny cupcakes!
Making the cupcakes was easy enough, though it took me longer than it ought to have done to fill the wee cups. Then I had the bright idea of fancying up the icing.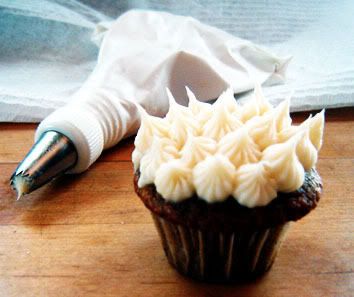 I wish I'd remembered I had forty two of the suckers before embarking upon this course of action. Still, it's sort of cute. And somewhat alien. They may hatch into enormous, tentacled dessert beasts. Humankind's peril will be terrifying and delicious.
Behold the invasionary force!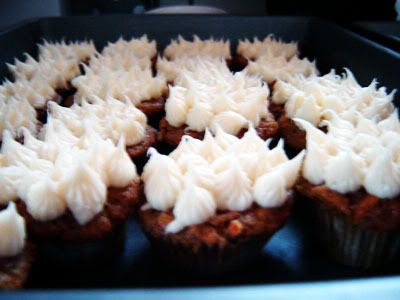 I feel:
mellow