I ventured into the rain and ick and falling trees to take a few pictures.



Part of my front yard. The Whomping Willow is taking a major beating.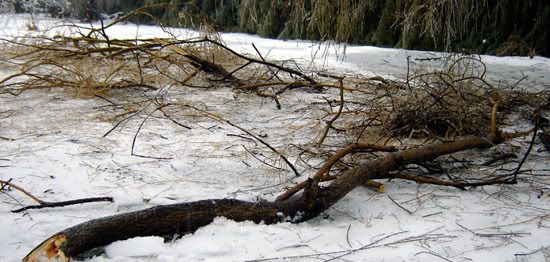 My driveway. Y'know, I was feeling a bit guilty about calling in to work. Now? Not so much.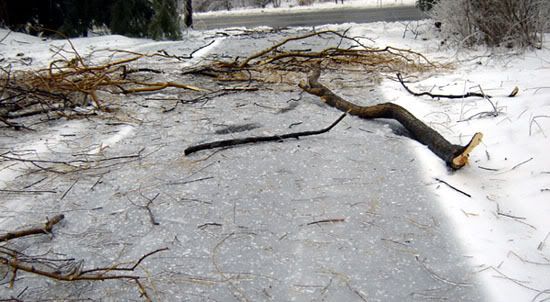 If you don't think of the destruction factor, ice storms are rather pretty.