I've been trying to get pictures of the one-eyed kitteh, but she's very happy-squirmy-running about.
Most of the pictures look like this: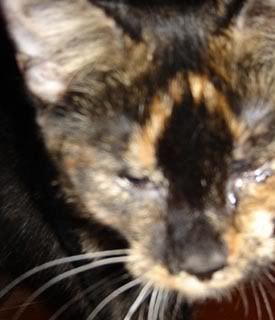 She likes to investigate the camera. Her responses do vary though. Sometimes, I'll end up with just an eye, a paw, or a blur of tortoiseshell fur.
I managed to get this one when she was just waking up. It doesn't come near to showing how adorable she is, but at least it's in focus. The background is just a happy accident.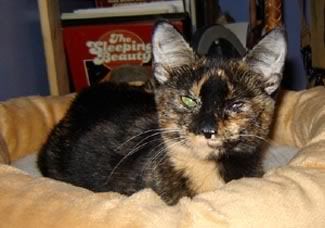 Off to the vet, now. Here's hoping he has nothing but good things to say!