It's snowy. I'm stuck at home. I have a very cute, if veryvery naughty, kitten. I also have a digital camera.
Y'all know what that means:
Starring Zinda, the world's naughtiest kitten. With Special Guest.
She ripped through this bag like an Alien through John Hurt's belly. Here, you can see her admiring the fruits of her destructive labor.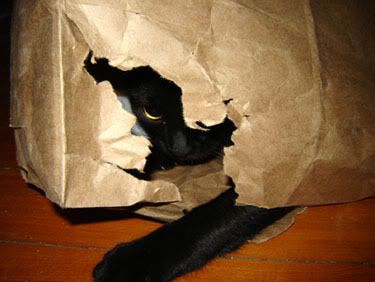 Ripped Bag also makes an awesome hiding place...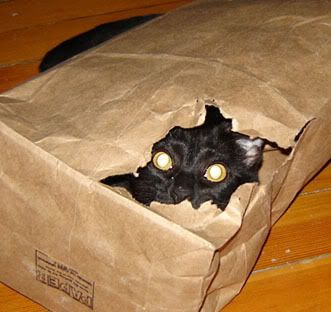 ... and it tastes like chicken. *gnaaw,gnaaaaaw!*
Zinda is not limited to bags. Her hidey-pouncy-destructo talents extend to boxes as well. Note the product placement.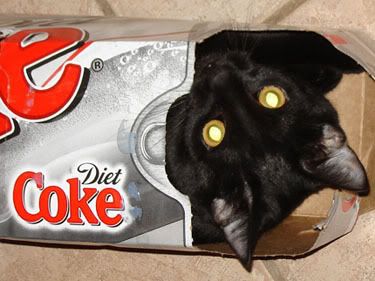 "Heh heh heh. No one can see me. Everything is going to plan. Must wait for the right moment..."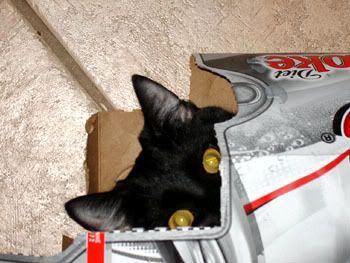 "Fear my enormous head!"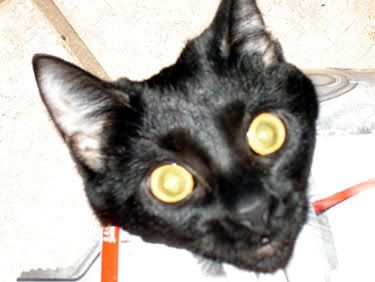 A rare moment of harmony with Special Guest Isabeau. And I do mean
moment
. Seconds after the picture was taken, Isabeau whapped Zinda and scooted a couple of inches away. Wouldn't do to overexert one's pillow-shaped self, after all.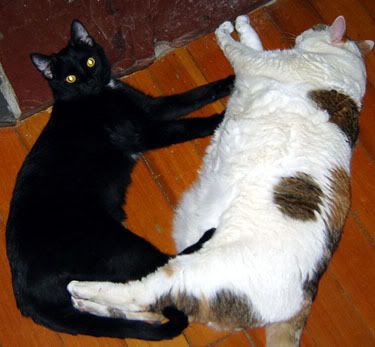 I feel:
kitties!