Ignore how tired and washed out I look, and focus on the adorableness of Zinda, the amazing shoulder kitty!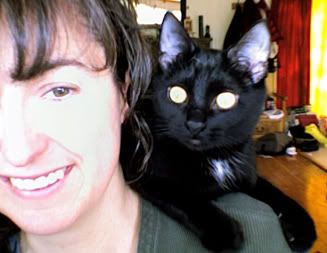 "Love you!" *kiss kiss*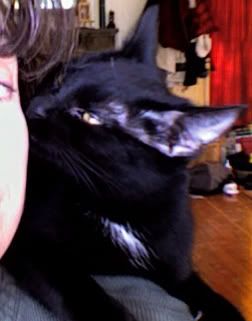 The next image
should
be a shot of her biting my ear. Wasn't able to get that one, for obvious reasons. Like pain.
She's curled up on my lap as I type this. So very naughty, but so very cute.
I feel:
amused