Who wants kitty picspam?



First, a picture of my Isabeau, because though she be plump, yet she is beautiful. Note the glare. Guess what she's looking at?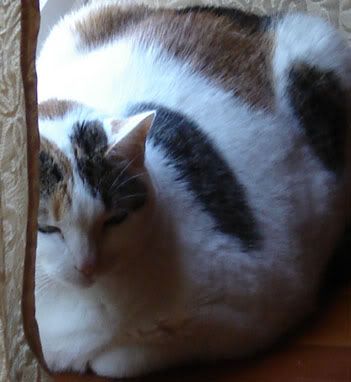 So there's Zinda, sitting on the bed, minding her own business...




When suddenly: "Ooooo! Kelly has a camera*! I must stalk her!"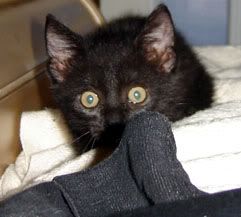 *you can substitute the following for 'a camera': hands, long curly hair, a scrap of paper, eyelashes, a woolen mouse, aspirations, etc. All incite stalking. And pouncing.


POUNCE! It's at times like this I wish I had a video camera. This photo captured but a moment of frenzied jumping, spinning, running and randomly flipping over. Plus, you can see her tabby stripes along her legs.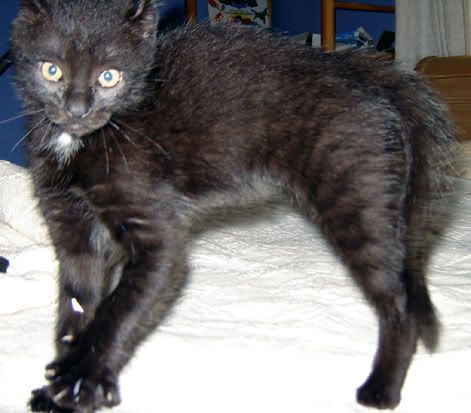 Naturally, all that activity (eventually) wore her out.




Again, not the best quality picture, but Oh! the cute!